2 Day Kayak & Hike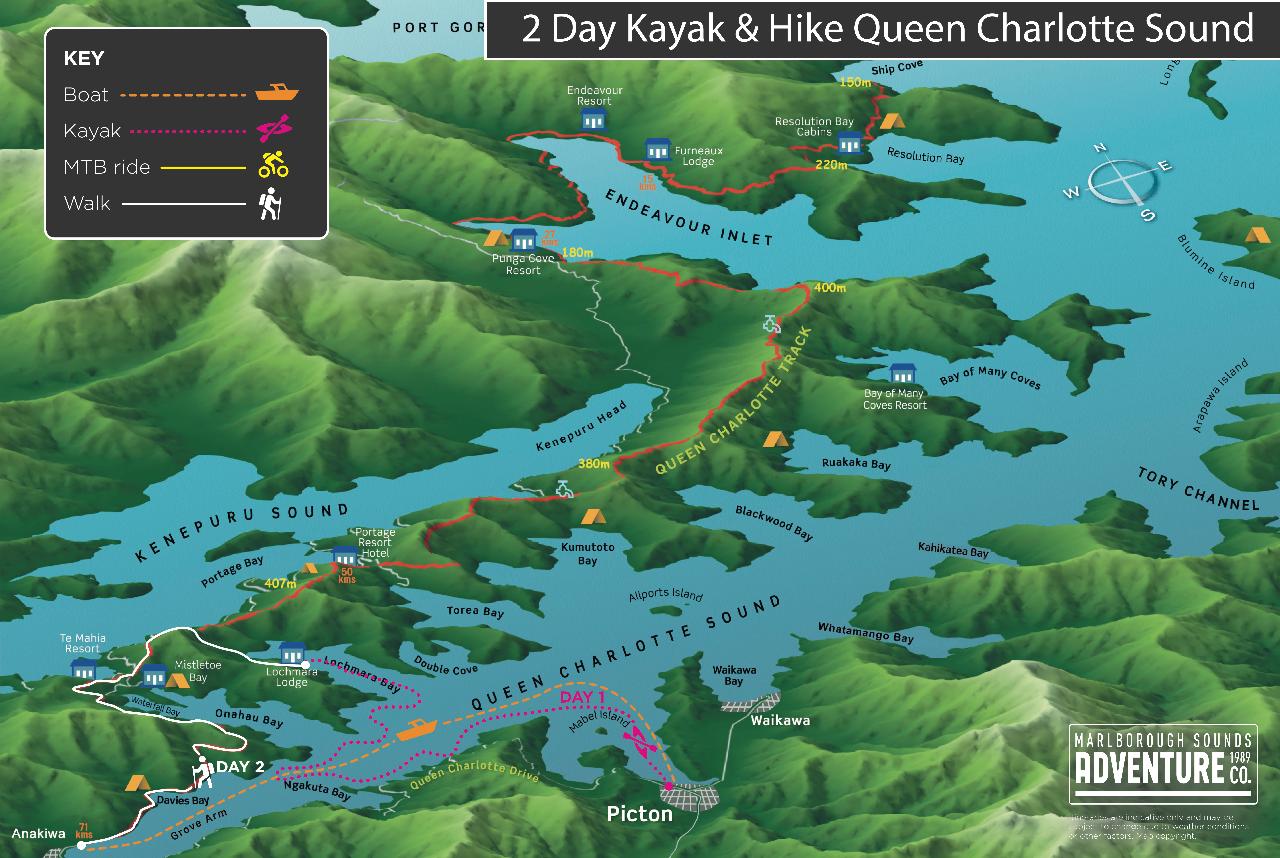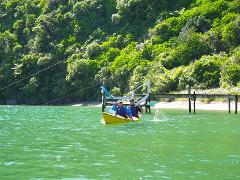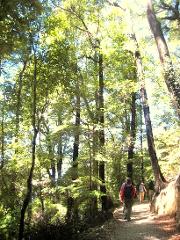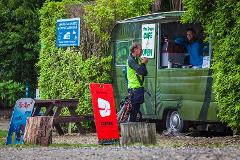 A great combination: one day guided kayaking on Queen Charlotte Sound; and one day freedom walking on the Queen Charlotte Track; with an overnight stay at Lochmara Lodge.
Lochmara Lodge offers twin share en-suite accommodation set in the native bush-covered hills on the tranquil shores of the Queen Charlotte Sound. The homestead has four double ensuite rooms and seven self contained units. Unique and breathtakingly beautiful, Lochmara Lodge is accessible only by boat or from the world-famous Queen Charlotte Track. You can check Lochmara Lodge out on www.lochmaralodge.co.nz
Within easy paddling distance of Picton, you can enjoy a fantastic two day itinerary that combines the best of both kayaking and hiking.
Departs Picton: 9.00am on Day One
Returns to Picton: 4.30pm on Day Two
Day 1
On the first day you join the guided day trip departing from the Picton foreshore. Your guide will take time to assist you with your paddling skills, share their knowledge of the abundant wildlife and natural flora as you paddle along and some of the more interesting historical stories about the area. At around 2.00pm you will leave the group and head to Lochmara Lodge for the evening.
Day 2
The next day you make your own way along the Queen Charlotte Track.This is a five hour walk to Anakiwa. Today you will ascend to a ridgeline track which provides wonderful vistas of the Sounds as you walk along. After Mistletoe Bay, the track sidles along the hill and drops down into Davies Bay before the last half hour through mature beech forest ending at Anakiwa where your water transport will collect you for your return to Picton.
We will provide:
· Guide for 1 day
· Morning tea & lunch for first day, packed lunch for second day.
· All kayaking safety equipment.
· Private en suite accommodation at Lochmara Lodge (No view or Bay View). It is possible to upgrade further – please enquire. Please note, breakfast and dinner can be purchased from Lochmara Lodge Cafe
Booking & Cancellation Policy:
We understand that due to Covid19, Governments
can unexpectedly impose travel bans that disrupt your plans. We have modified
our standard terms and conditions to try and provide more flexibility, should
you be affected by changes in government restrictions, while at the same time
ensuring that we comply with the terms and conditions required by our
suppliers.
Please note that we will be
recommending, that should changes be required due to travel restrictions, you
transfer your booking to a later date (within 12 months of your booking). There
is no fee for change of bookings under these conditions.
Our payment, cancellation and refund
policy is as follows:


A non-refundable deposit of
$100 per person is required to confirm your booking


Full payment is required 30
days prior to departure date.


Cancellations received 30 to
16 days prior to departure date receive - 75% of total package refunded


Cancellations received up to
15 to 8 days from the date of departure - 50% of total package
refunded


Cancellations received 7
days or less from date of departure – no refund


Travel Insurance
We strongly recommend you take out comprehensive travel insurance.
If you are living in NZ, we know it is not commonplace to take out domestic
travel insurance, however the investment in your holiday with us can be
substantial therefore it is worth considering taking out domestic travel
insurance for this purpose. Companies such as https://www.covermore.co.nz/travel-insurance/domestic-travel-insurance
are worth considering.