3 Day Outer Sounds Adventure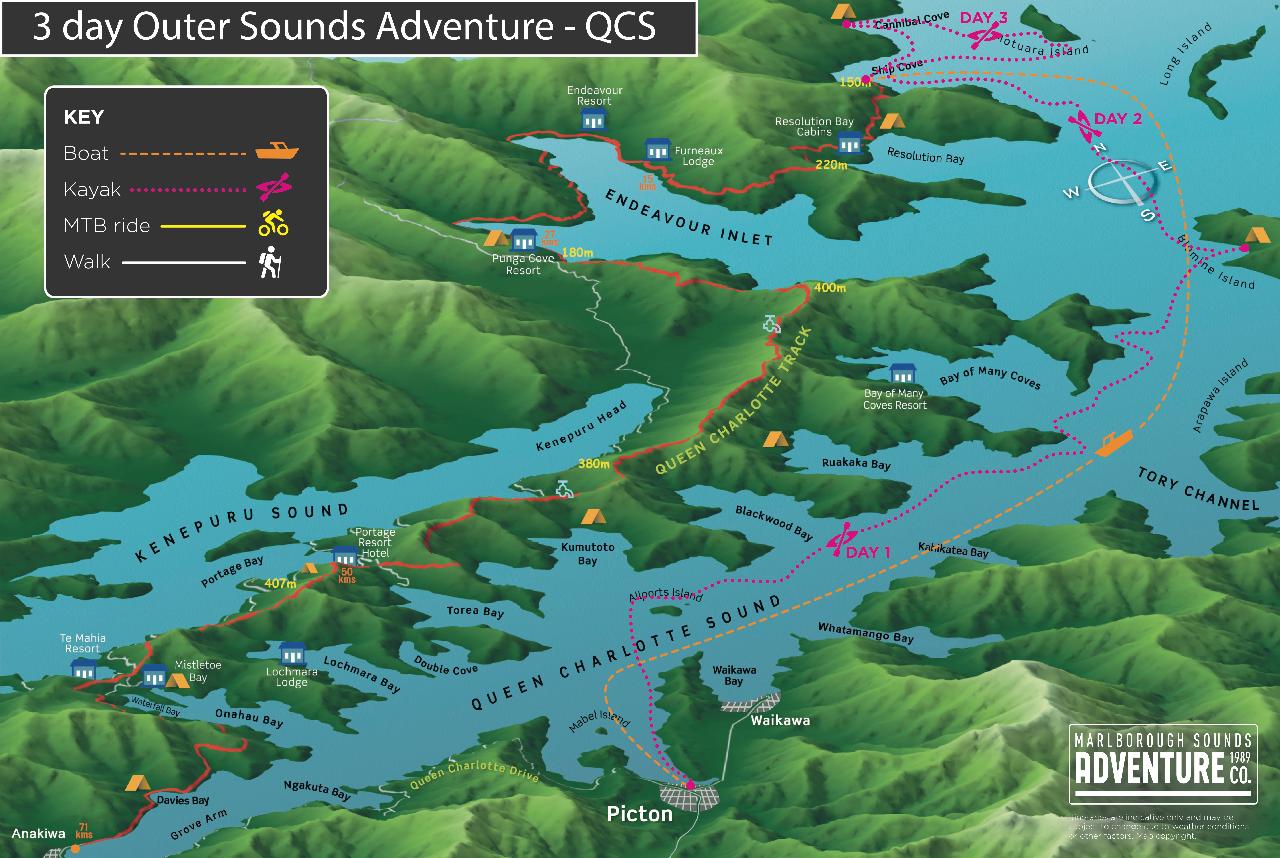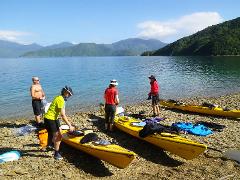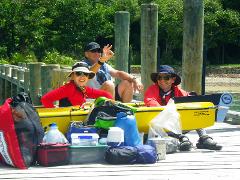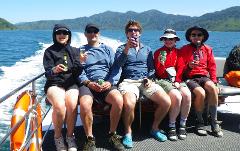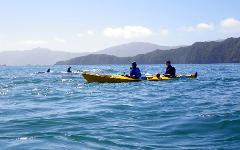 A water taxi ride to Ship Cove will put you into the heart of the outer-Queen Charlotte Sound. From there you will pack your kayak and paddle in and out of the many coves and inlets, around bushclad shorelines, exploring the many interesting spots along the way. Over the next three days you will have the opportunity to explore Motuara Island, home to the endangered South Island Saddleback and South Island Robin. Explore the marine reserve around Long Island, visit some of Captain Cooks favourite spots, and the gun emplacement on Blumine Island. These are just a few of the highlights along the way.

Each night you will camp at a different campsite (depending on weather) and your guide will cook you a delicious 3 course dinner while you enjoy the sunset. You may have time to do some fishing for your dinner or collect some mussels as an entree, either way we guarantee that you will love the home cooked food!
Be delighted by the grand and beautiful sights of nature on this three day outer-sounds adventure.
It is important to note that this trip is entirely dependent on weather and that the itinerary could change due to persisting weather conditions. At all times the guide will make decisions that are in the best interests of the group and client safety is a priority to us. The itinerary is designed for novice to moderately experienced paddlers and as a general rule we have designed the itinerary so that you will only be paddling for a maximum of 5 hours per day – 2½ hours in the morning and 2½ hours in the afternoon. However clients need to be of moderate fitness as situations can arise where you will be required to paddle strenuously, due to weather conditions, for two or three hours to a destination.


When you book your trip we will send you some detailed pre-trip information. However to give you an idea of what we recommend you wear or bring:
Two changes of clothing appropriate to the season. Shorts & t-shirt are normally ok for paddling during summer, but you should also have two changes of (wool or polypropylene) clothing – including shirts, longjohns, jerseys/jumpers and socks, in case it's cold. One change for paddling in, and one to keep dry for wearing on-shore.
Raincoat or parka for wearing on-shore
Swimsuit
Sunglasses
Sunhat
Sunscreen
Insect repellent
Camera
Towel
Running shoes (or similar) – suitable for walking
Sandals, running shoes or neoprene booties for paddling – not jandals/thongs
Bandanna or scarf is often useful
Toiletries and personal medical requirements
Book
Sleeping bag (we are able to supply this if you are not travelling with one)
We provide:
Includes:
All kayaking and safety equipment
Water taxi transport to/from Outer Queen Charlotte Sound
Wholesome, high-quality food
Thorough kayaking and safety instruction
Expert instruction and guidance from your knowledgeable guide
All camping equipment (including sleeping bag and inner sheet,if required)
Frequently Asked Questions
How much sea kayaking experience do I need?
It is preferable if you have done some sea kayaking, or river kayaking previously. Alternatively you may have lots of experience with sailing, windsurfing or other on-water sports.
Will there be big waves and wind when I am paddling?
Yes, because you are paddling in the Outer Sounds, the weather conditions can be more extreme. However, your guide will always endeavour to ensure that the itinerary chosen for the day takes into account the weather and the effect it will have on your paddling skills. There may be times where you will have to paddle in strong wind conditions to get to a bay or campsite.
Is the only option to stay in tents?
Yes. By camping each night the group has the freedom to chose where they may be staying – dependent upon the weather and the paddling skills of the group.