3 Day Ultimate Sounds Adventure - Guided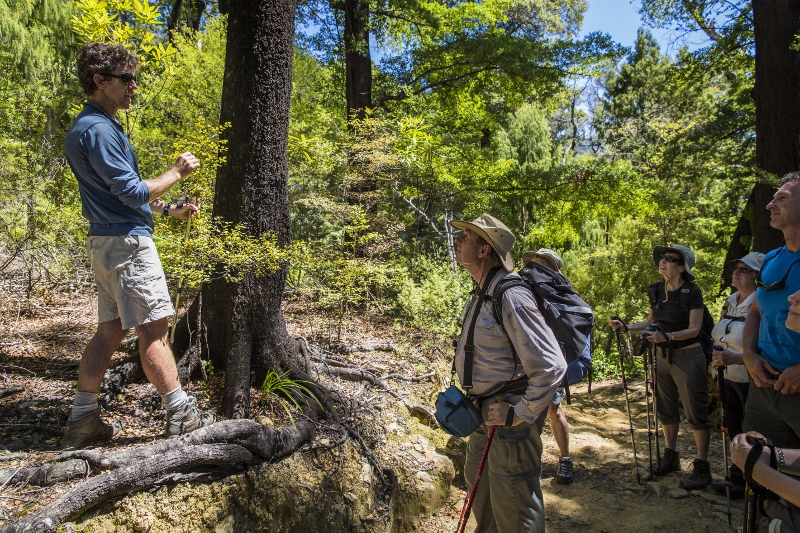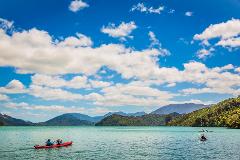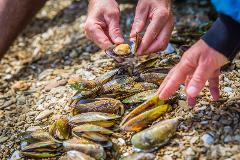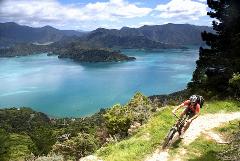 Come on an incredible guided multi-day, multi-adventure journey through the Queen Charlotte and Kenepuru Sounds.
On the "3 Day Ultimate Sounds Adventure" you'll spend one day hiking, one day sea kayaking, and another day mountain biking in the beauty and magic of the Marlborough Sounds. At night, rest and relax in the peaceful surroundings of Peppers Portage.
Your guide will ensure that you are able to enjoy each day in safety and travel at your own pace.
Departs Picton at 8.00am on Day One
Returns to Picton at 4.30pm on Day Three

Day 1 - Walking (approximately 5 hours)
Departing on an 8.00am water taxi from Picton we travel for an hour up the Queen Charlotte Sound to Ship Cove in the Outer-Queen Charlotte Sound and the start of the Queen Charlotte Track. Ship Cove is one of the most historic areas in the Sounds. Captain James Cook visited the cove five times during his world journeys, due to the prolific supply of fresh water, timber and scurvy grass for his crew. The area is surrounded by bountiful virgin bush and the walk to the top of the ridge provides spectacular views. The track travels from Ship Cove through native virgin bush, down into Resolution Bay and then Endeavour Inlet. Arriving at Furneaux Lodge, you catch a water taxi down the Queen Charlotte Sound to Torea Bay and arrive at Peppers Portage for the evening.
The standard accommodation on this trip is a Hillside seaview room based on twin share.
Dine in their restaurant, and then rest and relax in the magic surroundings of Keneperu Sound.
Day 2 - Sea Kayaking - A leisurely day's sea kayaking in the Keneperu Sound.
As you paddle from the Portage foreshore on the Keneperu Sound, you may visit a mussel farm, paddle past a ship wreck from a bygone era, or experience a chance encounter with dolphins.
You will have time to stop on a tranquil beach where you can enjoy a leisurely lunch, go for a swim or a short bush walk before paddling back to Peppers Portage.
Day 3 - Mountain Biking (approximately 4 hours)
Today ride you ride the Queen Charlotte Track from Peppers Portage to Anakiwa. This track is regarded as one of New Zealand's "sweetest" mountain bike rides.
The section from Portage to Mistletoe is for experience mountain bikers with a steep uphill climb and switchbacks on descents. (There are alternative options for this section)
Travelling around Mistletoe Bay, the track is narrow and undulating. From the headland, you descend into a wider more moderate section through magnificent beech forest before a long descent into Anakiwa.
At the end of the ride, return by water taxi to Picton.
It is recommended that you do have a moderate amount of mountain biking experience, preferably on single track, to enjoy this ride. If you lack single track experience, then you may like to ride the Kenepuru road from Portage to Mistletoe Bay. Your guide will talk you through this section and your options whist you are on the trip.
Your safety It is important that you understand that while your guide will endeavour to maximise your safety, unlike sea kayaking and walking where the chance of injury is minimal, there is a risk you could fall off your mountain bike and injure yourself.