3 Day Ultimate Sounds Adventure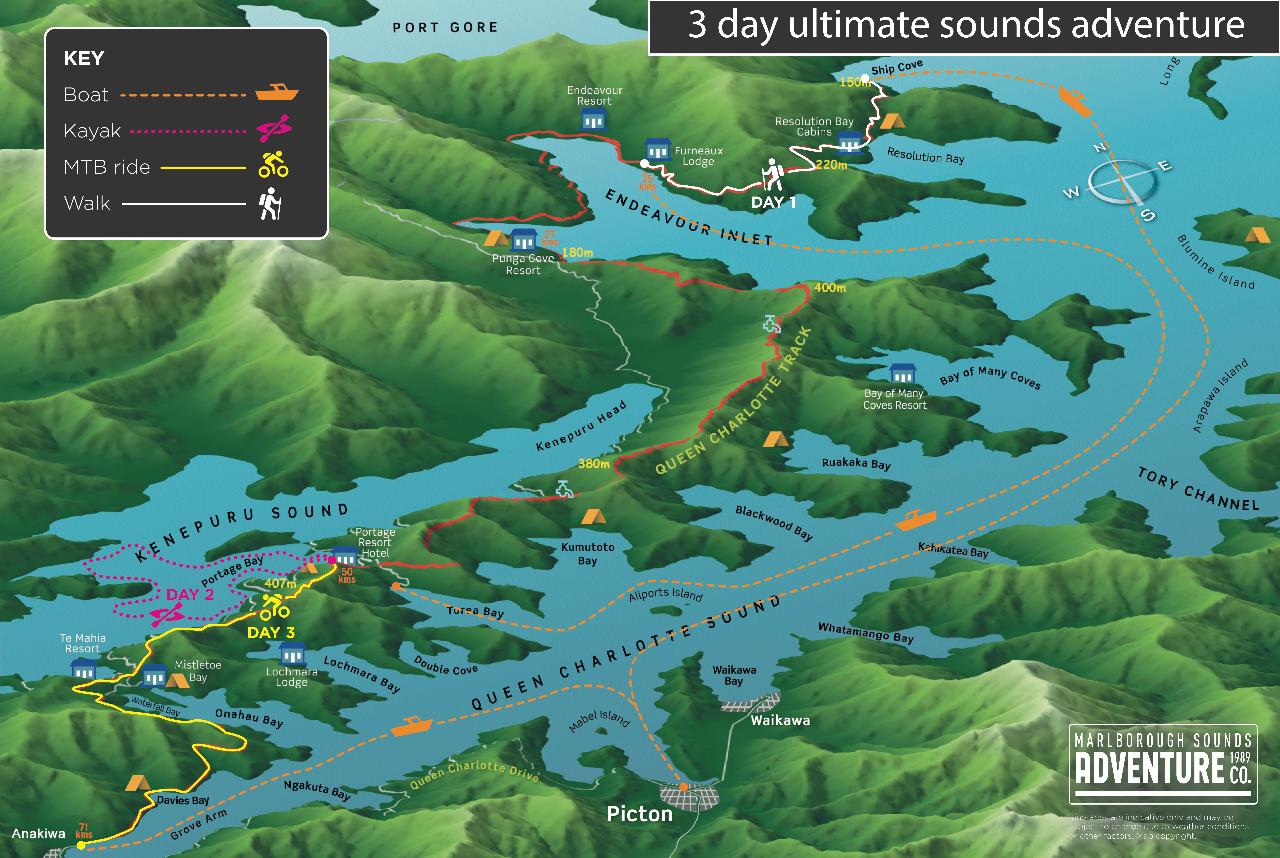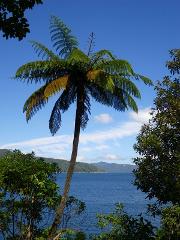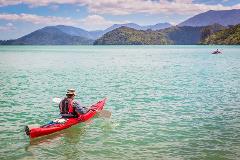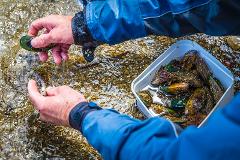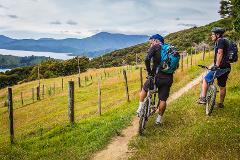 Duration: 3 Days (approx.)
Product code: 3DUSAF
On the Ultimate Sounds Adventure, spend one day hiking, one day sea kayaking and another day mountain biking in the beauty and magic of the MarlboroughSounds. At night, rest and relax in the peaceful surroundings of Portage Resort Hotel.
This is a "freedom" option - you walk and mountain bike on your own, and on the sea kayaking day you join a guide for the day. We coordinate all logistics for you and the package includes:
· Pre trip information
· Complete information pack for use whilst walking the track
· Twin/Double share accommodation as listed
· Packed lunch each day
· Water transport to the track, transfer Furneaux Lodge to Portage Resort Hotel and transfer back to Picton
· Water taxi Transfer of luggage each day
· Mountain Bike rental
· 1 day guided Sea Kayak trip
· Use of the Marlborough Sounds Adventure Co. as a base
· Queen Charlotte Track Land Co-op Pass

There are three accommodation options at Portage Resort Hotel. The standard option is in the Courtyard suites which do not have a sea view, if you wish to have a sea view we recommend that you upgrade to the Hillside suites as a better option for a two night stay at the property, or finally there is the Upgraded option with the Kowhai units for that extra bit of luxury.
Day One – Walking (approximately 5 hours)
Catch the 8.00am water taxi from Picton to Ship Cove in the Outer-Queen Charlotte Sound and the start of the Queen Charlotte Track. Ship Cove is one of the most historic areas in the Sounds as it was one of James Cook's most popular destinations on his many world travels. The area is surrounded by bountiful virgin bush and the walk to the top of the ridge provides spectacular views. The track travels from Ship Cove through native virgin bush, over two saddles and down into Resolution Bay and then Endeavour Inlet. As you arrive at Furneaux Lodge, you catch a water taxi down the Queen Charlotte Sound to Torea Bay and over the hill to Portage Resort Hotel.

Day Two –Guided Sea Kayaking

Today is a leisurely day's sea kayaking in the Kenepuru Sound. The Kenepuru Sound is the smallest of the three sounds that make up the Marlborough Sounds, but is a stunning paddling area, with bushclad shorelines and sandy beaches to explore. No experience is necessary to enjoy this trip and your guide will ensure that you have a fun, safe sea kayaking experience.
Day Three – Mountain Biking (approximately 4 hours)
Today ride from Portage Resort Hotel to Anakiwa. The section on the track from the hotel to Mistletoe Bay is very steep, and you may opt to ride the road for this section. The track from Mistletoe Bay to Anakiwa is regarded as one of New Zealand's "sweetest" mountain bike rides. Travelling around Onahau Bay, the track is narrow and undulating. From the headland, you descend into a wider more moderate section through magnificent beech forest before a long descent into Anakiwa. At the end of the ride, return by water taxi to Picton.
It is recommended that you do have a moderate amount of mountain biking experience, preferably on single track, to enjoy this ride. If you lack single track experience, then you may like to ride the Kenepuru road from Portage to Anakiwa.
DEPARTURE DATES

This trip is available October to March, subject to accommodation availability. Once you know your preferred departure date, contact us and we will check availability. It is helpful if you can also indicate other dates that are suitable around your preferred date, in case your first choice is not available.
MEALS
A packed lunch is included as part of this package. Dinner and breakfast can be purchased at the resort each day. Each resort has a different style of dining and menu option ranging from bar meals to a la carte dining.
Breakfasts range in price from approximately $20 for a continental breakfast to $30 for a cooked breakfast. Dinners range from approximately $25 for a bar meal to $65 for a 2 or 3 course a la carte option. Facilities are limited (tea & coffee making facilities only) for you to self cater.
WATER
Drinking water is available at strategic places on the track (please note this water is not regularly tested). We recommend that you walk with your own bottle that holds approximately 1 litre or more which can be topped up each evening at your accommodation.
LUGGAGE TRANSFER
Your luggage will be transferred each day by water taxi, so walkers only need to carry a day pack with what they require for
the day. The cost of the water taxi transferring you luggage is included in the package. At Portage Resort Hotel there is a $5 per bag per transfer surcharge that is payable direct to the hotel.
WEATHER
The warmest months are December, January and February, and the coldest June, July and August. In summer, the average maximum temperature ranges between 20-30ºC and in winter between 10-15ºC. You can check on weather conditions in New Zealand on the New Zealand Met Service Web site at www.metservice.com