2 Day Freedom Mountain Bike Package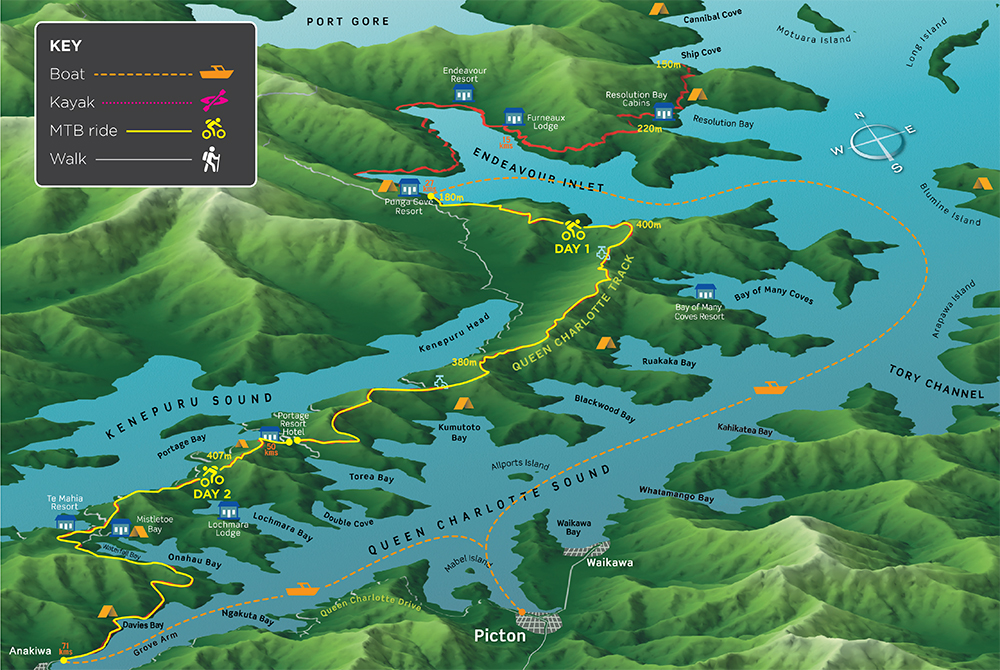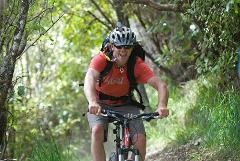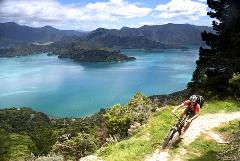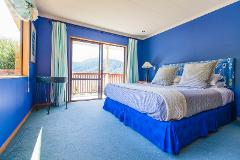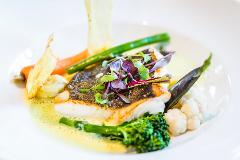 The Queen Charlotte Track is regarded as New Zealand's best single track ride. This is a challenging track, with many technical stages, and riders do need a good level of mountain bike fitness and skill to enjoy the trip. It is advisable to talk to us about the best option for your riding experience.
Track Surface - the track is predominantly clay based, which means that is very slippery when wet, but does drain reasonably quickly. The track has many varied hazards ranging from tree roots, rocks, water ruts, bridges, steep drop-offs, and steps. The smoothest section is from Mistletoe Bay to Anakiwa. The sections from Ship Cove to Punga Cove are closed from 1 December to 28 February each year. The rest of the track is open all year.
Assess your mountain biking experience

Novice - Competent and confident cyclist. Limited off road experience.
Intermediate - Confident riding a mountain bike off road. Aware of 'single track' conditions.
Expert- Frequent user of single tracks. Good knowledge of riding techniques and bike maintenance.
Itinerary Options
The two day ride encompassing the entire track is ideal for the more experienced rider due to the distances, and terrain ridden each day. There are three main options for a two day itinerary:
Day 1. Ride Ship Cove to Punga Cove (4 hours riding)
Day 2. Ride Punga Cove to Anakiwa (7 hours riding)
Day 1. Ride Ship Cove to Portage (8 hours riding)
Day 2. Ride Portage to Anakiwa (3 hours riding)
*From 1 December to 28 February the section from Ship Cove/Resolution Bay to Punga Cove is closed to mountain bikers so your itinerary would be:
Day 1. Ride Punga Cove to Portage (4 hours riding)
Day 2. Ride Portage to Anakiwa (3 hours riding)
Skill Indicator
•Novice rider - a confident rider on roads or forest tracks.
•Intermediate – has ridden some single tracks, but not experienced.
•Experienced – regularly rides single tracks.


Section: Ship Cove to Punga Cove
Skill Indicator: Experienced
Distance: 26km
Actual Biking time: 4 hours
Your journey begins with a 1 hour boat ride to Ship Cove or Punga Cove. The ride out of Ship Cove is quite steep, and you will need to push your bike for the first half hour of this section.
After descending into Resolution Bay from the Ship Cove saddle, you have a long but moderate climb to Tawa Saddle and slow downhill to Furneaux Lodge. A rewarding ride around the head of Endeavour Inlet with some technical sections caused by tree roots and drop offs around Camp Bay.


Section: Punga Cove to Portage Bay
Skill Indicator: Intermediate/Experienced
Distance: 24km
Actual Biking time: 4 hours

Climbing steeply away from Punga Cove to join the Queen Charlotte Track the sweeping views begin to appear. Today's ride is about lots of up and down! You will be riding along the ridgeline between the Queen Charlotte and Kenepuru Sounds. Stunning views all day, but the terrain is challenging. Lots of sharp corners, steep drop offs and of course those hills. Whilst the inclines aren't long they are reasonably sharp, and likewise the decline can be sharp. The ride is worth it, but riders definitely need to be experienced mountain bikers to enjoy it. You can ride the road on this section if you prefer.
Section: Portage Bay to Anakiwa
Skill Indicator: Portage Bay to Mistletoe Bay -Experienced, Mistletoe Bay to Anakiwa -Novice

Distance: 21km
Actual Biking time: 3.5 hours
Portage to Mistletoe Bay – begins with long steep climb, lots of pushing, switch backs on descent. Some may prefer to take the road for this section.
Mistletoe Bay to Anakiwa – narrow undulating track at first, wider and more moderate mid section, then long descent into Anakiwa. Riding down to sea level you will come upon some particularly beautiful virgin native bush which leaves you with a lasting impression of what must have been before man arrived. The harbour of Anakiwa comes into view and so to does the end of the Queen Charlotte Track.






Freedom Mountain Bike Package

Cost includes:
mountain bike rental
water transfers
land pass
accommodation as detailed
packed lunch each day (purchase dinner and breakfast at hotel)
Your mountain bike rental includes:

A quality,well maintained mountain bike with front suspension,
Tool kit
Pump
Helmet
Water bottle carrier
Map
About our bikes

Our bikes are specially prepared for the terrain of the Queen Charlotte Track. They are maintained daily by a Shimano-accredited bike mechanic and replaced on a regular basis.

Scott Scale 760

Hydraulic disc brakes
11 -27 gears
Water holder
Size range from 15″ to 21″ - allows for your height between 5'0 and 6'4″ (or 150 to 191cm)
We recommend that riders wear while riding:

Shorts
Soft shoes (heavy shoes or tramping boots are not allowed)
Sun protection
Warm, protective clothing
Day pack
Although we have more than our fair share of good weather in the Sounds, you should be prepared for adverse conditions at any time of the year, hence the need for warm clothing and good wet weather gear.
Vehicle Storage - If you wish to leave a car in Picton during your trip, there is public Car park next to our office, cost is $5 for 24 hours.
Trip Departure and Return –
Please be at our office at least half an hour prior to departure, for a bike fit out and briefing. You will be booked on a 8am or 10am water taxi in summer (or a 9am on winter) –Please check with us if you are unsure of your departure time.
Queen Charlotte Track Land Co-op Pass
Important steps have been taken to protect the future of the Queen Charlotte Track to ensure it will always be a place of rare beauty and freedom. The Land Co-op pass has been introduced to ensure this. These passes can be purchased from our office if required.